Did you know that the soil in North Georgia compares to that of Italy's Piedmont region? This kind of soil is some of the most prestigious in the world for growing wine grapes. Therefore, you can expect to taste some of the globe's highest quality wines right here in Helen! If you're ready to send your taste buds on an unforgettable journey, here are the Helen, GA wineries you'll want to visit.
Find even more Helen, GA wineries and other local activities and attractions by downloading our free Vacation Guide! It's a handy reference to all of the best things to do and see while on vacation in Helen, GA.  
5 of Our Favorite Helen, GA Wineries
Habersham Winery
Habersham Winery in Helen, GA is one of the state's oldest wineries and provides plenty of award-winning selections for you to choose from. Their commitment to quality is maintained throughout the entire winemaking process, from the vineyards all the way to your glass. Habersham offers tours of the winery and tastings of 5 delicious wines.
Yonah Mountain Vineyards
Located just a short drive away, Yonah Mountain Vineyards in Cleveland, GA is a family winery that creates world class flavors. Their gorgeous location is also a major attraction for many of its guests who come to try a taste of their specialty Chardonnay or Merlot. The tasting room is open to guests 7 days a week and provides full or partial sessions. We highly recommend the Cave Tour and Tasting, a 90-minute walking tour of the only known wine caves in Georgia.
Serenity Cellars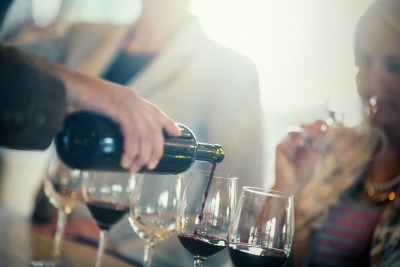 Serenity Cellars is a boutique winery that specializes in Old World style wines. The charming setting creates a sensual vibe that celebrates the fusion of wine, music, and art. You can enjoy artisan meats, cheeses, and other gourmet foods with your bold and smooth wines. As you indulge, live music plays from the romantic courtyard. It's a great place to come, relax, and enjoy a good time with your friends on the weekends.
Fox Winery
In 1983, the land upon which Fox Winery sits was chosen with the purpose of producing wines of a distinct character. When you visit today, you can enjoy authentic Georgia grape wine that perfectly pairs with traditional southern cooking. They offer memorable flavors such as their very popular Arctic Fox along with your classical favorites. In the store, you will find creative wine accessories including hand painted wine bottles, corks, wine racks, bottle openers, and more.
The Cottage Vineyard and Winery
As one of Georgia's newest wineries, The Cottage Vineyard and Winery seeks to make the finest vinifera based wines in the Southeast. The scenery here is stunning and the winery has become a wedding venue for many couples looking for that perfect mountain backdrop. Stop in for a taste of their unique wine blends including Baby Doll Legs Rose or the fruity Viognier Reserve.
Enjoy the Taste of North Georgia Wines During Your Stay With Pinnacle Cabin Rentals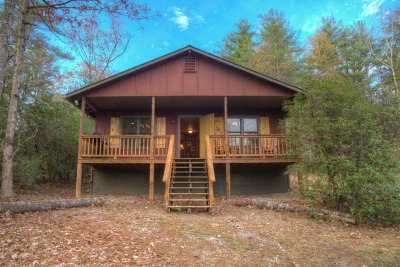 Many of the best Helen, GA wineries are located within a short walk or drive from our lovely mountain cabins! With over 35 unique accommodations to choose from, you'll find the perfect getaway with a stunning North Georgia mountain view. Plus, you'll enjoy superior guest services and vacation specials you won't find anywhere else!
Book your favorite vacation cabin with us today! We look forward to welcoming you soon.