Shopping in Helen, GA is not a typical trip to the mall. In fact, most of the shops you'll find in Helen are unique to our Bavarian village, meaning you'll find products you won't get anywhere else. One of the most popular shops in town is the Nora Mill Granary and General Store. This granary is one of the few working grist mills in Georgia and is stocked with thousands of items that you'll hardly be able to resist! Here is everything you need to know about this one-of-a-kind shopping experience!
Find more local shops like the Nora Mill Granary by downloading your free copy of our Helen, GA Vacation Guide! This handy planning tool is filled with all the best recommendations for nearby activities, attractions, restaurants, and more.
History of the Nora Mill Granary
The history of our local granary stretches back to the late 1800's. The original 4-story building was completed in 1876 with a 1,500 pound French Burr millstones. Instead of a vertical water wheel, the granary used a 100-foot wooden raceway that fed the water into the turbine. In 1902, the soon-to-be governor of Georgia, Lamartine G. Hardman, purchased the mill and named it after his sister, Nora. The Nora Mill Granary remained in the Hardman family until 1998. During this time, it was purchased by investors associated with Nacoochee Village. Today, it continues to grind fine grains with the old-fashioned quality without any added preservatives.
Recent refurbishments have enclosed the breezeway and added a new porch that overlooks the Chattahoochee River.
What You'll Find in the Nora Mill Granary
The Nora Mill Granary offers a wide array of freshly ground products including grits, cornmeal, flour, biscuit mixes, pancake mixes, and more! Most of these items are also ground daily, so you'll know you're purchasing only the freshest and the tastiest.
The Granary also has many items you'll want to add to your kitchen immediately! Here are just some of the products you'll find:
Cast Iron Skillets

Speckle Ware Bowls

Wooden Mixing Bowls

Jams and Jellies

Syrups

Old-Fashioned Candles
Nora Mill Granary Recipes
After shopping at the Nora Mill Granary, put the ingredients you just purchased to good use and give these recipes a try!
Grandma's Buttermilk Chess Pie
1 1/2 cup sugar

1 cup buttermilk

3/4 cup Nora Mill Grandma's Biscuit Mix

1/3 cup melted butter or margarine

1 tsp. vanilla

3 eggs

Preheat oven to 350° F. Beat all ingredients together until smooth. Pour into greased 10-inch pie plate. Bake for about 30 minutes or until the toothpick inserted into the center comes out clean. Cool completely before serving
Pioneer's Porridge
Bring 3 cups of water to a boil with 1 teaspoon salt. Add 1 cup Nora Mill Pioneer's Porridge, stirring constantly for 3 minutes. Let simmer 20-25 minutes, stirring occasionally. Serve with butter, white or brown sugar, honey, raisins or nuts just like you'd serve oatmeal!
Plan the Ultimate North Georgia Getaway With Pinnacle Cabin Rentals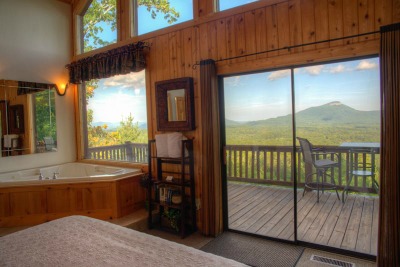 Our luxury mountain cabins are the best way to experience North Georgia! Unlike typical Helen hotels, you will enjoy ample space, incredible mountain views and scenery, and a family vacation unlike any other. You will also be spoiled with unparalleled guest service and convenience to all there is to see and do in Helen. Make your next getaway the best one yet and book your favorite cabin with Pinnacle today!